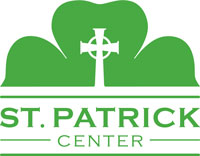 Shamrock Weekend & Holiday Substance Abuse Counselor
Location: St. Louis, MO 63101
Position Description
SUMMARY OF POSITION:
Facilitate AA/NA meetings and education groups regarding chemical dependency issues.
Responsibilities:
Reasonable accommodations may be made to enable individuals with disabilities to perform the essential functions.
• Cover weekend shifts and all agency-recognized holidays (8am-2:30pm)
• Chair AA/NA meetings
• Facilitate drug and alcohol education groups
• Keep all paper data current
• Participate/monitor weekend/holiday activities of Shamrock Club
• Respect client confidentiality
• Respect and be responsible for agency policy regarding work hours, building security and all written personnel standards
• Ensure the care model by interacting with all other St. Patrick Center programs
• Develop therapeutic relationship with clients
• Support staff in crisis situations
• Assist with clients in crisis
Knowledge & Experience:
• Knowledge of chemical dependency and mental illness
• Self starter
• Flexible regarding job responsibilities
• Knowledge of area resources
Skills and Attitudes:
• Good interpersonal communication skills
• Good writing skills
• Good oral communication skills
• Personality suited for high stress environment
• Well versed in cultural issues
• Well versed in ethical issues in drug/alcohol counseling
Want to accept on-line employment applications for your own business?
Visit NinjaGig.com
today.