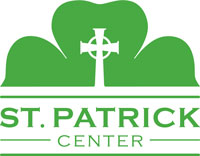 WNP - Case Manager
Location: St. Louis, MO 63101
Position Description
SUMMARY OF POSITION:
Provide counseling and housing focused case management to the clients in the Women's Night Program. All activities with clients are consistent with their housing goals. Engages clients and establishes trusting, collaborative relationships directed toward achieving client goals.
Responsibilities:
Reasonable accommodations may be made to enable individuals with disabilities to perform the essential functions.
***Work Saturday through Wednesday 11:30am-8:00pm, weekend off Thurs/Fri
• Work closely with the Manager of the Women's Night Program
• Provide individual counseling and housing focused case management for the clients in the WNP
• Crisis intervention with clients
• Maintain accurate filing system
• Input information into Caseworthy and update regularly
• Efficient in Service Point and keep records updated
• Collaborate with partner agencies to address the needs of clients
• Provide initial and ongoing assessment of clients' progress towards housing opportunities
• Assists clients with creating short and long term housing and financial stability goals utilizing their strengths and preferences as a foundation on which to build goals
• Develops a housing stability plan with all clients. Plan will include input from other treatment providers, family members and community supports as applicable. Updates plan bi-weekly at minimum
• Assists clients with financial stability, including but not limited to obtaining employment, and/or government benefits
• Accept shelter referrals on the weekend
• Maintain integrity of the shelter on the weekends
• Represent the manager in lieu of absence
• Rotate on-call evening hours with the Manager
• Other duties as assigned
St. Patrick Center and Community Relations:
• Fosters strong working relationships with community based organizations and partner agencies. Provides consistent communication with other organizations and partner agencies to ensure coordination of services. Maintains database of current and community partners.
• Participates in team meetings and communicates individually with team members between meetings in order to coordinate services and generate ideas to help clients achieve their housing goals.
Knowledge & Experience:
• Bachelors of Social Work or related field
• Experience working with mental illness and substance abuse
• Willingness to learn and gain more experience in above areas
• Trauma Informed Care Trained
Skills and Attitudes:
• Ability to handle difficult situations or people with calmness, respect and dignity
• Comfort and familiarity with SPC client population
• Good communication skills
• Flexible attitude
• Genuine interest in clients and staff
Relationships Required:
• Reports to Manager, Women's Night Program
• Attends quarterly night staff meetings with Manager
• Attends appropriate seminars and trainings
Want to accept on-line employment applications for your own business?
Visit NinjaGig.com
today.