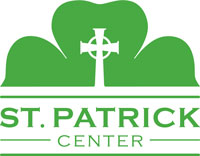 Workforce Development Coordinator
Location: St. Louis, MO 63101
Position Description
SUMMARY OF POSITION
The role of the Coordinator, Workforce Development is to initiate and manage corporate and community relationships as well as manage the day to day operations of the BEGIN Training and Education Center, BTEC, that provides a measurable positive impact on the mission of St. Patrick Center. Markets programs to local employers and coordinates opportunities for training/internships, as well as paid placement to the benefit of the employer and the program participant. Coordinates contractual relationships with employers to place program participants at a fee paid to St. Patrick Center.
RESPONSIBILITES
Reasonable accommodations may be made to enable individuals with disabilities to perform the essential functions.
• Oversee day to day operations of BTEC.
• Hire, train, supervise and evaluate job development staff.
• Develop and manage funding streams for program sustainability
• Market BTEC to corporate and community organizations to create training opportunities for program participants
• Initiate and maintain ongoing personal contact with a variety of business and industry representatives to promote employment opportunities for program participants
• Coordinate contractual relationships with employers to place program participants at a fee paid to St. Patrick Center.
• Explain the benefits of employment support services provided by programs to employers, including addressing employer's special needs
• Attend program staffings to understand employment/training needs of program participants
• Collect data from employers related to job orders including job requirements and skills
• Refers qualified applicants to employers and conducts necessary follow-up when applicants are placed in positions
• Keep abreast of changing labor market needs and hiring events
• Participate in outreach and recruitment activities by coordinating and attending job fairs
• Coordinate stand-alone training for the agency including Serv-Safe, OSHA 10, Sherwin Williams, and other trainings that meet the needs of program participants and employers
• Complete daily and monthly departmental paperwork.
• Keep Caseworthy progress notes up to date
• Other duties as assigned.
DIRECT REPORTS
•Job developer
KNOWLEDGE AND EXPERIENCE
• Bachelor's degree in public administration, business or related field required, master's degree preferred
• Experience working in for-profit businesses
• Experience in management of non-profit projects including budgeting and outcomes reporting
• Prior sales, marketing, employment counseling or job development experience
• Knowledge of the demand driven approach to employment services, job development strategies and labor market trends in a range of occupational fields
SKILLS AND ATTITUDE REQUIRED
• Ability to work well with a wide range of people.
• Ability to outreach, network, and market participants and programs
• Ability to follow, understand and meet grant requirements, including paper work.
• Ability to handle confidential information
RELATIONSHIPS REQUIRED
• Reports to Sr. Dir. Employment and Veteran Services
• Works with other employment team members and agency case managers and managers.
• Networks with employers, educational/training facilities, industry leaders, community agencies, federal, state and local agencies.
RESOURCES:
• Client records and reports
• Workforce research materials
• Other resources as assigned
Want to accept on-line employment applications for your own business?
Visit NinjaGig.com
today.